event branding | typesetting | app design
Access Architecture creates guides to promote architecture in cities across the globe, including the diverse architecture in Mumbai, India. The client, however, wants to avoid literal portrayal of the featured architecture. Instead, Access Architecture wants to evoke the feeling of the architecture of Mumbai through a more interpretive style. 
The result: a bold and chaotic type lockup matched with elements and typesetting strictly placed on the grid, with colors from the Indian flag. The eclectic mix of architecture in Mumbai evokes a bursting and kaleidoscopic array of shapes and structures.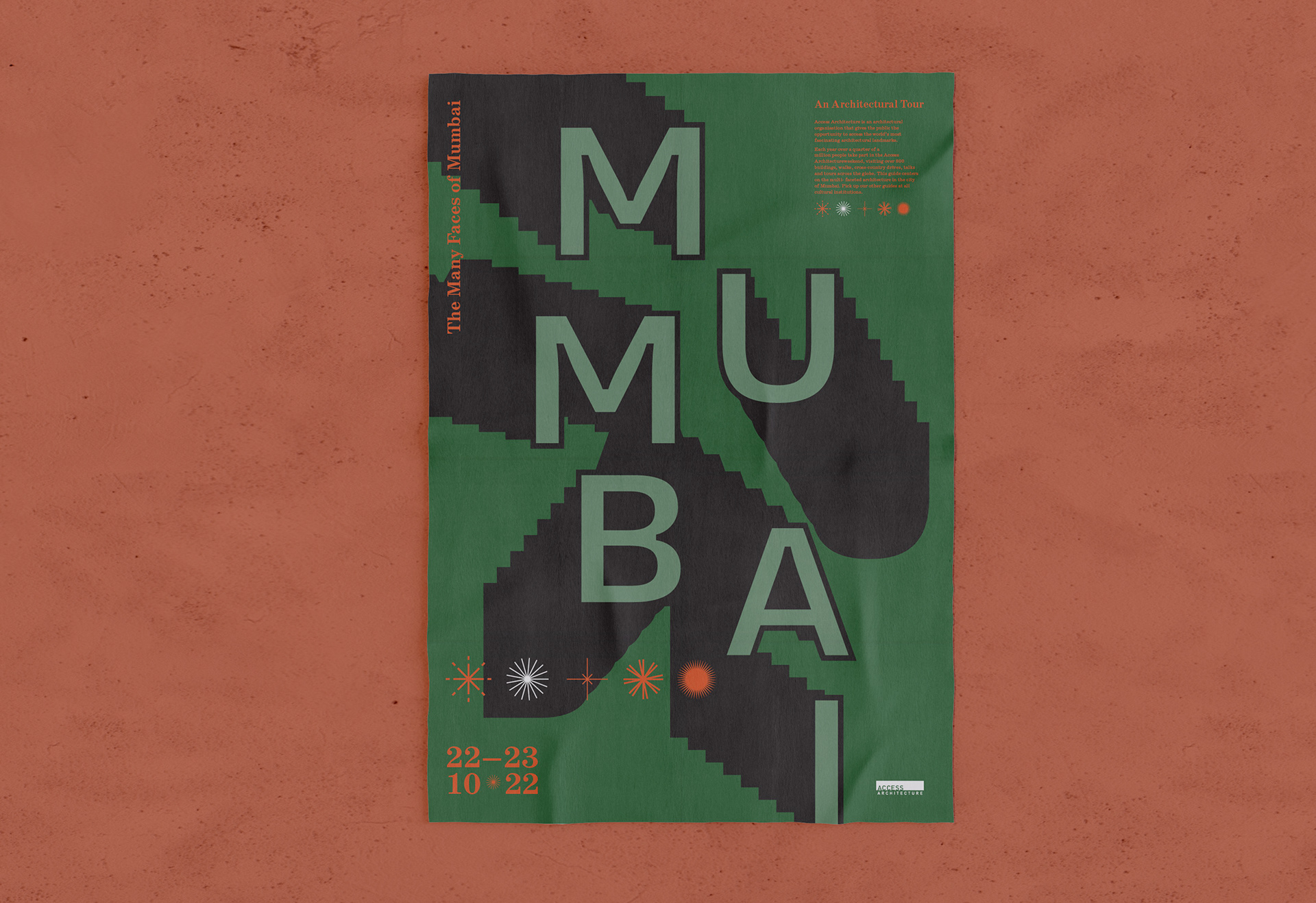 Brochure and Poster (Above): 
an A6 gatefold brochure unfolds to reveal the event poster for multipurpose distribution and use. Each site is represented by its own glittering, starburst symbol.
Mobile App (above):
For those who want to ditch the paper, there is a mobile version of the tour brochure, with accompanying way-finding map feature.